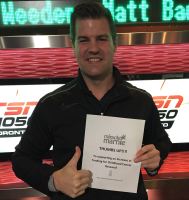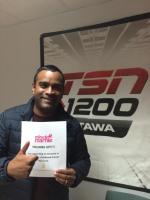 The "Thumbs Up" campaign is a National campaign to motivate Government at all levels to increase funding for childhood cancer research and awareness.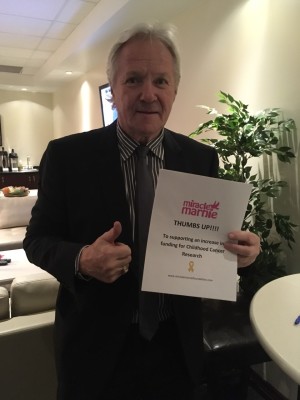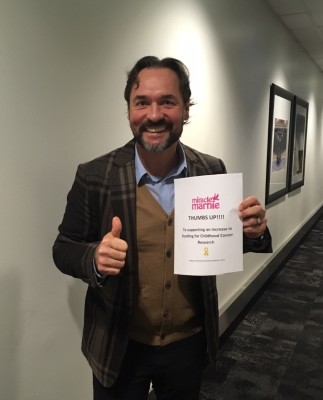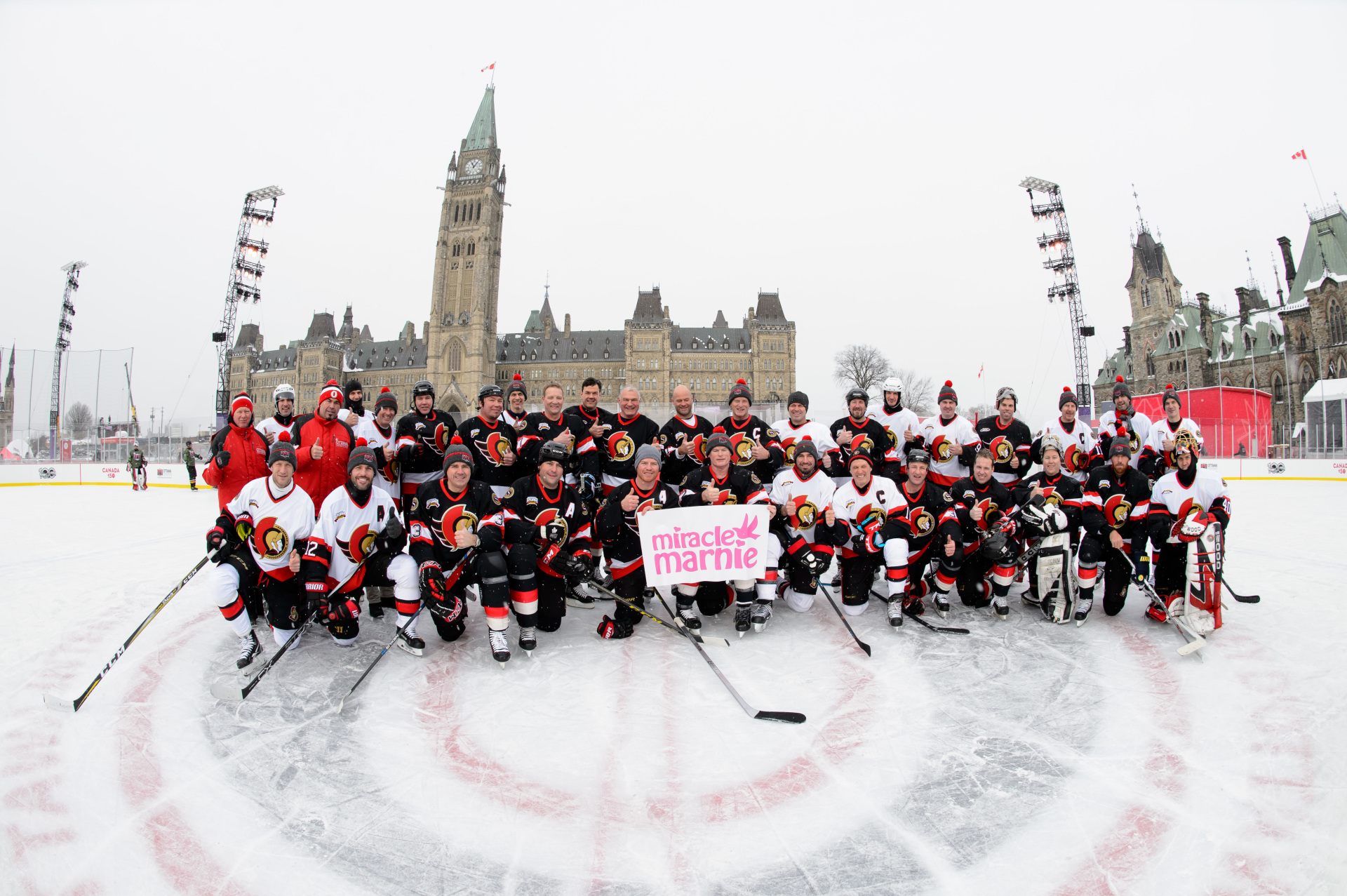 Scott MacArthur from TSN National

Ian Mendes TSN Team 1200 Ottawa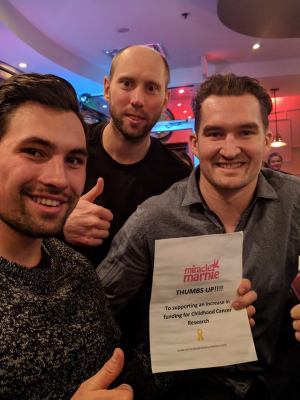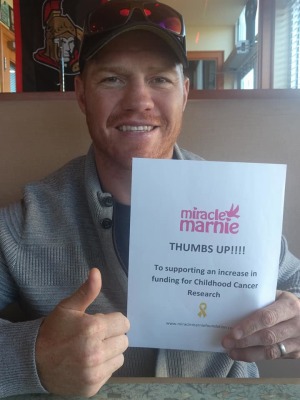 Hockey Hall of Fame Member Darryl Sittler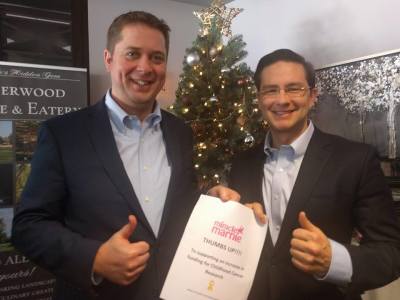 We cannot thank Laurie Boschman (First Captain of the Senators) and the rest of the Ottawa Senators Alumni enough for taking a moment to support the Miracle Marnie Foundation. In particular the "Thumbs Up" campaign for increasing funding and awareness to childhood cancer research in Canada at the 150 celebrations and the Winter Classic. 
The Honorable Leader of the Opposition, Andrew Scheer and the Honorable Pierre Poilievre.  So happy to have them both on board with the Foundations "Thumbs Up" campaign.
Ottawa Senators Cody Ceci, Craig Anderson and Mark Stone

Chris Neil: Ottawa Senators Alumni